...to the homepage of our Larp event
"Chroniken von Mythodea" (Chronicles of Mythodea),
a 4-day Action-Adventure-Liveroleplay.
This event takes place from 28. April to 01. May 2018
at the "Utopion" (Bexbach, Germany).
---
Ticket presale is closed.
It is no problem to come spontaneously to the "Chronicles of Mythodea 2018".
The fee at the gates is 10,- Euro additional to the regular ticket price..
The CvM - Facts 2018 as PDF for download: https://www.live-adventure.de/cvm/facts_cvm2018_englisch.pdf
---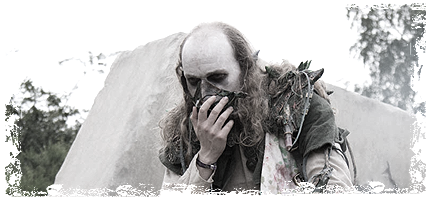 "Quihen Assil… they bleed as we do.
And everything that bleeds can die!"
- Vergil Silvanus, Forsaken scientist
---
"Mother, fallen star, Worldchild.
Everything I do, I do out of love to you"
- Orphaliot, founder of the Tivar Khar'assil