ConQuest-News
Die brandaktuellen News über
ConQuest, Jenseits der Siegel, Chroniken von Mythodea und Fantastica Festival.
Neues aus dem Kampagnenspiel in der Ausgabe 34 des mitrasperanischen...
Weiterlesen
Der allererste, offizielle Mythodea-Roman ist nun erhältlich:
Zmaë - die Wächter von...
Weiterlesen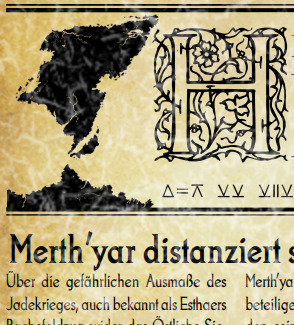 Frisch aus den noch dampfenden Druckerpressen! Der Mitrasperanische Herold #35 ist...
Weiterlesen
Sturmwacht II. findet vom 18.02. – 21.02.2021 auf Schloss Altenhausen...
Weiterlesen
Germany is very popular when it comes to LARP events, which is why many international attendees...
Weiterlesen
The new Mythodea-Con - AMBIENCE MEETS ADVENTURE.
"Sturmwacht" takes place 20.02. - 23.02.2020...
Weiterlesen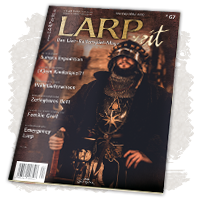 In Ausgabe #67 schickt Euch die LARPzeit-Redaktion in die Wüste – im Artikel "Sahara Expedition –...
Weiterlesen
Lassen sich Live-Rollenspiel-Elemente mit ernsthafter Geschichtswissenschaft verknüpfen? In...
Weiterlesen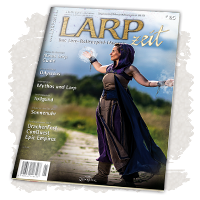 Ob König Artus, Frodo oder Luke Skywalker – die Geschichten großer Heldengestalten folgen einem...
Weiterlesen