Welcome to ConQuest 2021
04. to 08. August 2021 - Rittergut Brokeloh
Since 2003, the ConQuest takes place annually in August on the fantastic event area in Brokeloh, near Hanover. We are also looking forward to a new experience in 2021, numerous adventures, interesting plots, great characters, a city that never stops celebrating and a wonderful ambience.
For all those who have never been on a live roleplay, there is a wealth of information, from the first character to the rules. Here you can find background information about the game world, the fractions involved and important persons.
Galadriel, J.R.R. Tolkien
What is Larp?
For beginners and interested, here you will find information about Live Action Roleplay.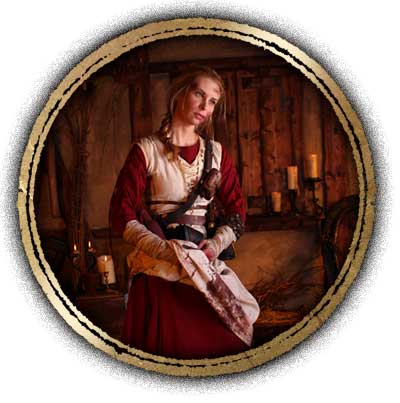 LARP, Live Action Roleplay, Live Roleplaying Game - What is it?
How can I participate and what awaits me at a Larp event.
Basic info for Larp-beginners and ConQuest novices.
Knight or villain? Ranger or magician? Elf or Orc?
Many tips for creating your very first LARP character.
Equipment tips for the trip to Mythodea, a nice camp, a convincing character presentation and much more ...
THE CONQUEST STORY
Background information and the goals for ConQuest 2021 can be found here.
Statistics
The world's biggest LARP Event
More than
600000
sqm Event Area
CONQUEST - THE EVENT
How do I get there, how do I get to my camp, when is the game starting - all the necessary information about the event can be found here ...