Supplies, food and beverages
The ConQuest is a self-catering con. In addition, many food stalls offer numerous treats in the city. As a further service you will find a supermarket directly on the event-area.
Supermarket
Our Supermarket on the ConQuest has everything you need. From Basic-Nutrition like Noodles and Rice, to Meat and Sausages or Dairy or Fruits and Vegetables, even Bread and Buns. Here you can find everything for average Prices. Further you have the Chance to get Hygene products and Ice.
And you can order special stuff. If you place the order untill 9am the order will be delivered on the same day.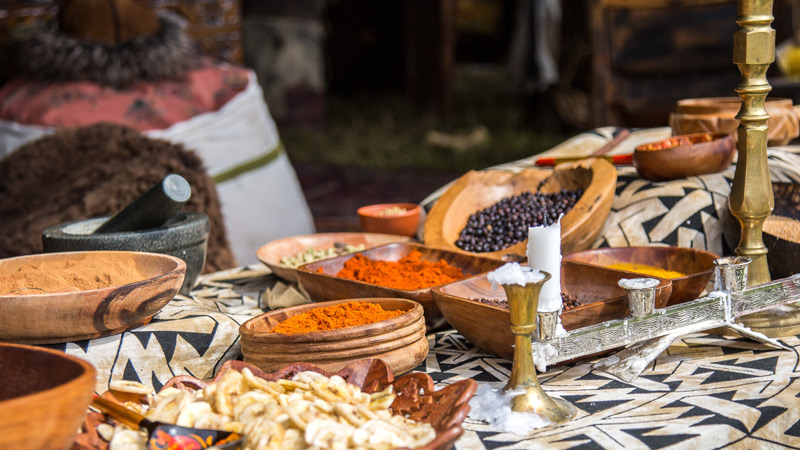 Self-Catering
Its "Self-Catering" for all Players and NPC. On the Campsides you are allowed to make your own fire in Fire Bowls or Grills (not on the floor itself, it will be used as pasture under the year). Please keep enough distance to the forrest or bushes.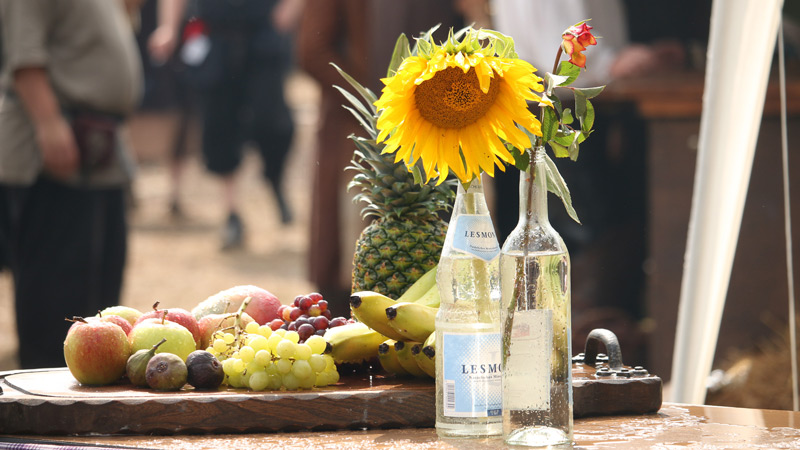 Boothes at the Retinue Banner
In Addition you can find many more boothes in the Retinue Banner, wich will provide many medieval or exotic foods. But there is more: Countless Merchants will offer equipment that will fulfill the Knights or Bards hearth. Armor, Cups and many other stuff! Even Taverns or Inns will be there where you can relaxe by having a cool Beer or Drink.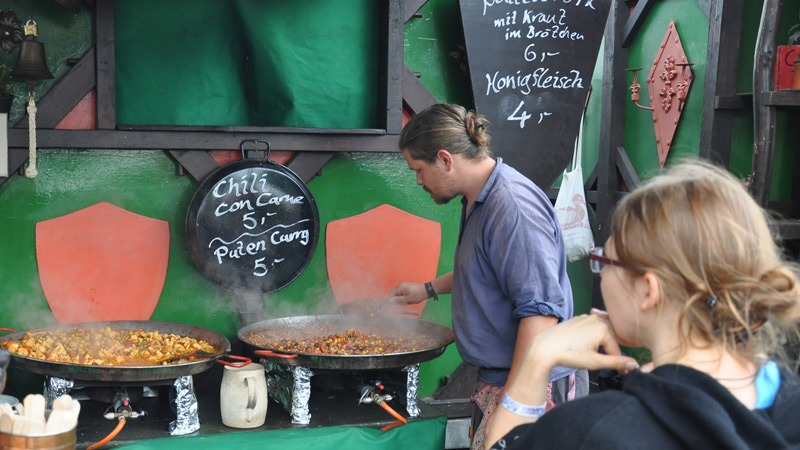 Tavernen
In the many Taverns on the Playground you can buy alcoholic and non-alcoholic drinks. Have important meetings, party at weddings or just have a party while the music is playing.