Arrival and campsite
How do you come to the Campsite and how to go beyond there?
By car...
The event area at Brolekoh can best be reached by car. Parking is included in your tickets and available in walking distance to your camps.
By plane, train & bus...
The next international airport would be Hannover (HAJ) - approximately 50km from our site at Brokeloh. From there you can use a rental car or the train and bus.

The closest railway station to Brokeloh is "Bahnhof Nienburg" (Nienburg station). Outside the station look for bus route 50. The bus leaves once every hour and it takes close to 30 minutes to reach Brokeloh. Please tell the bus driver where you want to be dropped of or he might not stop. There's no bus on Sunday.

We will inform you about special tours of the VLN-Nienburg before the event.
After you reached Brokeloh...
You should first head to the check-in. Just follow the signs and have your ticket ready. At the check-in you get a event wristband (either if you have a valid ticket or by paying cash). You need to wear that wristband until you depart! Every participant needs to pick up is wristband in person! You also get a short event guide with a map of the whole site as well as your campsite and how to get there. Event guides are available in German and English.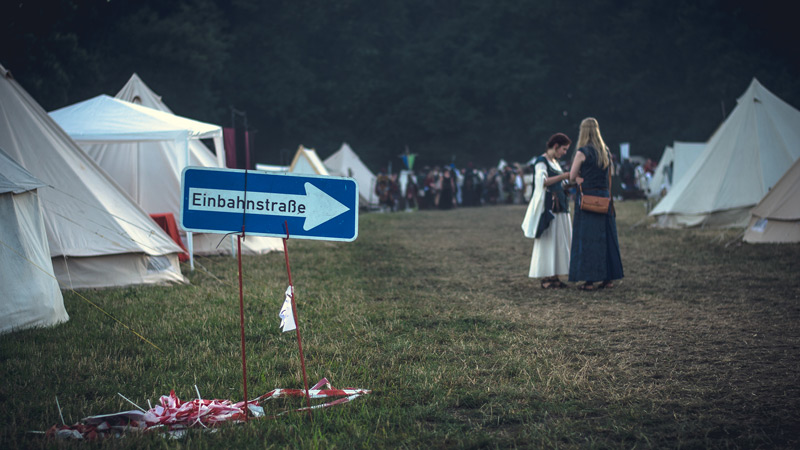 To the campsite...
After check-in again just follow the signs or the event-guide-map to the unloading zone of your selected camp. Please be aware that it is NOT possible to get any closer to your campsite (you will have to carry your gear the last meters). At your camps unloading zone you will be told where you can put up your tent. Please unload with haste and remove your car as soon as possible since space is limited. Parking areas are marked on the event-guide-map but you can also ask for directions at the unloading zone (or just follow the signs again). There are several parking areas and we try to get you to the one closest to your campsite.
Getting rid of your car...
All parking areas are 5-10 minutes from the campsites (by foot). We recommend leaving bulk items that you do not need in game inside your car.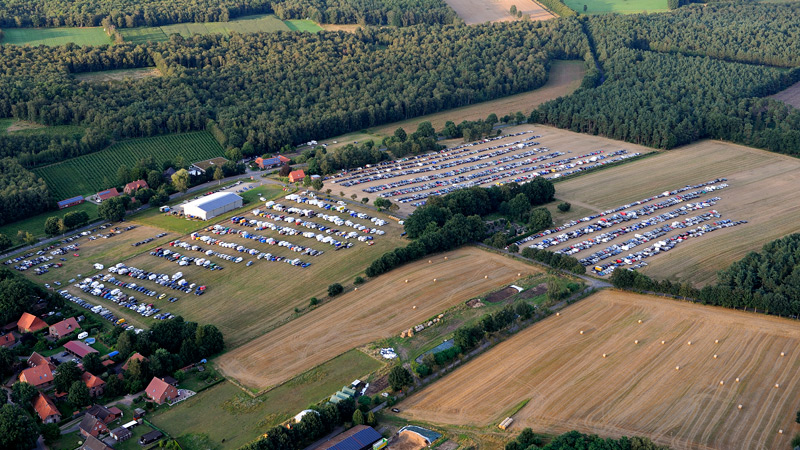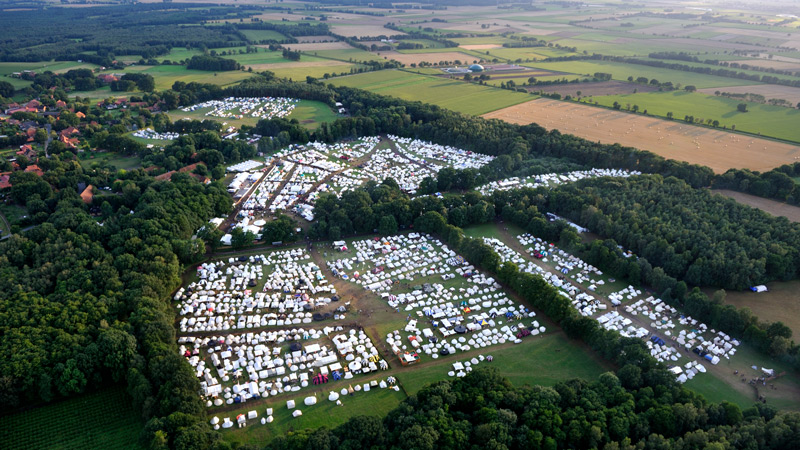 I'm lost - what to do?
At all unloading zones as well as within the campsites you will meet our gamemasters as well as "ward managers" who help with setting up the banners (a "ward" is part of a banner). You can recognize gamemasters by their white shirts (with an "SL" print on it - "SL" being "GM" in German). Ward-managers wear a green hat.

If you are completely lost you can also ask the security at the outskirts of the whole site how to get back to the campsites. Our security wears black shirts with "Ordner" printed in white on them (the shirts, not the guards ;-).