Before the Play
The tents are set up, the car is parked, but nothing is starting yet. What to do?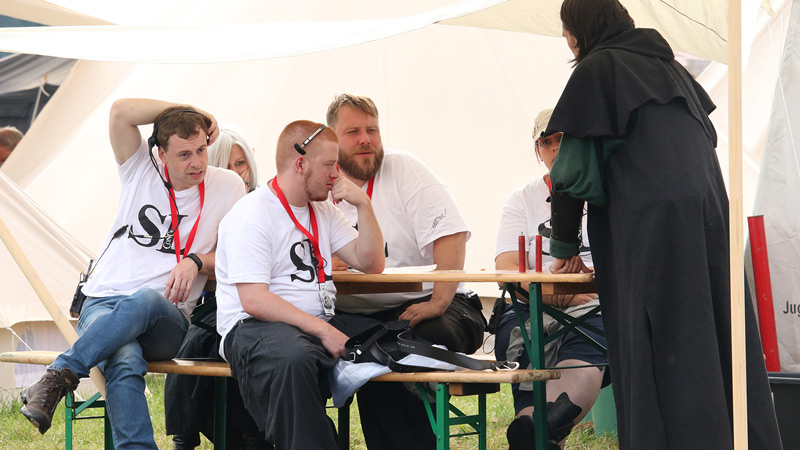 Gamemasters
After you set up camp the gamemasters will stand ready to help with words and deeds. You should find them all over the camp as well as at the gamemasters tent in the center. They are your best bet if you have questions on the rules, your characters equipment or the safety of your kit and weapons!
Retinue & vendors
The Retinue Banner is home to many vendors and food shacks that provide all kinds of equipment and delicacies. And they already open on Monday (three days in advance of the main event) so you have lots of time for a stroll through town. You will never find such a great variety of LARP shops and medieval craftsmen at one place again.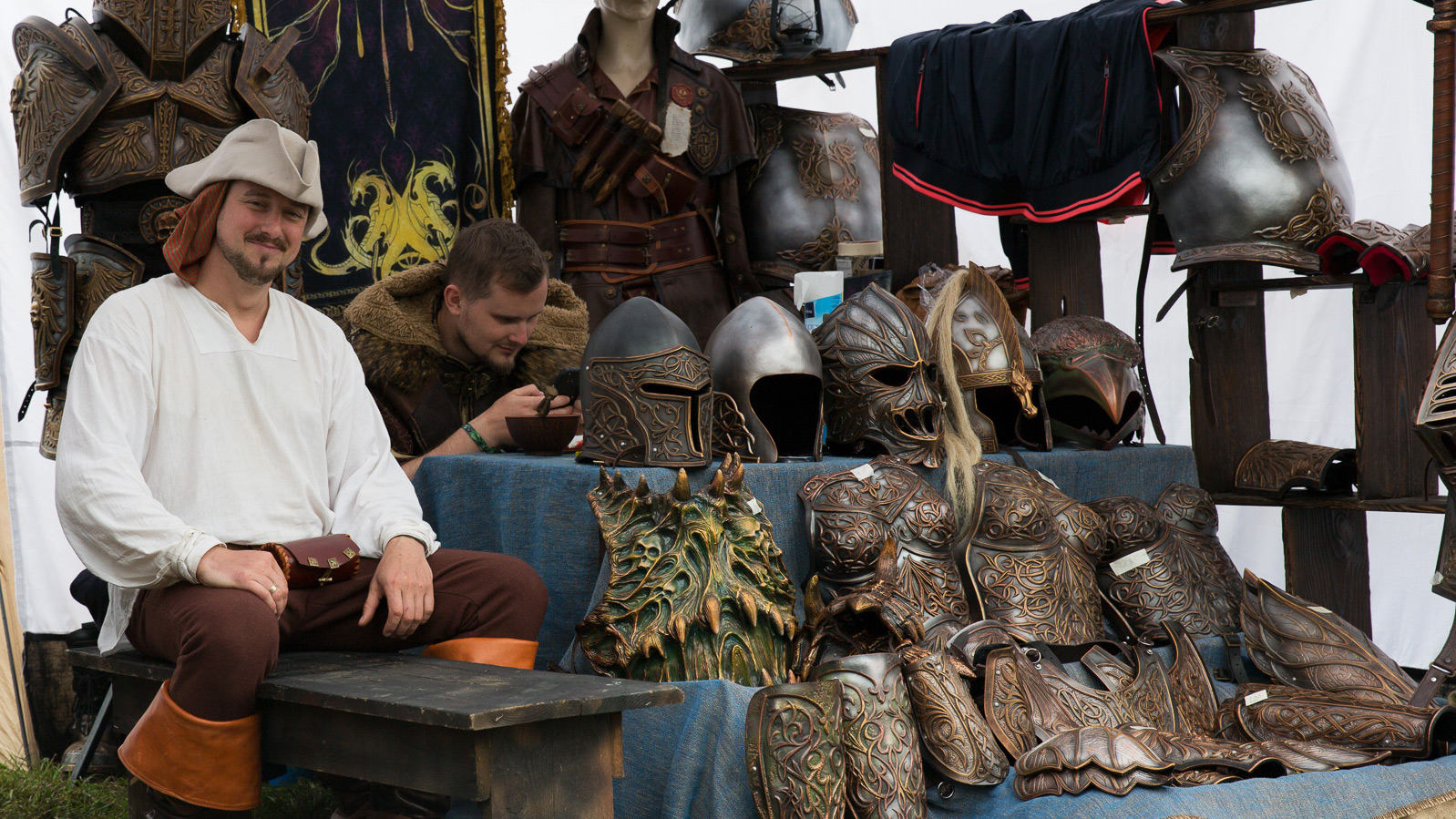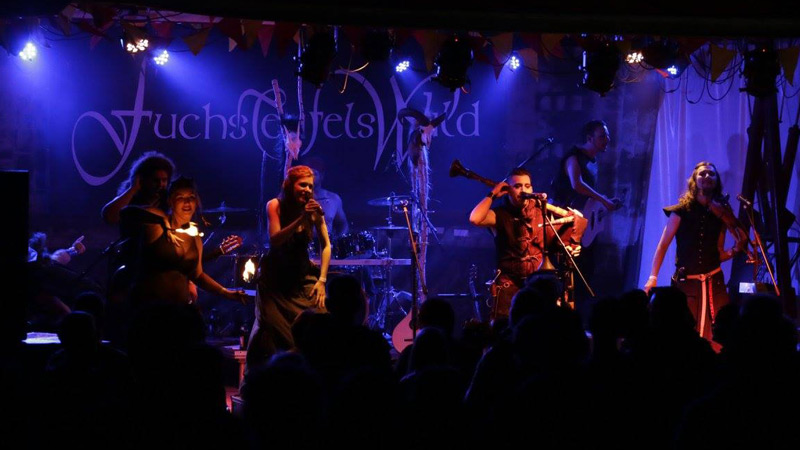 Pre-Event Parties
On Monday and Tuesday night (in advance to the start of the game) there will be our big pre-event parties. Starting around 6pm on the main square inside the Retinue Banner there will be music and dancing all night long. Several famous groups and bands will be playing!

Since play wont start until Wednesday eve all bands will be able to use amps to make some noise!
Staying within camps...
It is possible and common practice in many camps and even whole wards to start playing before the official start on Wednesday. There are already many groups in character and you have lots of opportunities to meet people and get to know the characters they play. But please be aware, that the main storyline does not start until Wednesday evening - so please stick to the campsites and don't expect any NPCs to be around.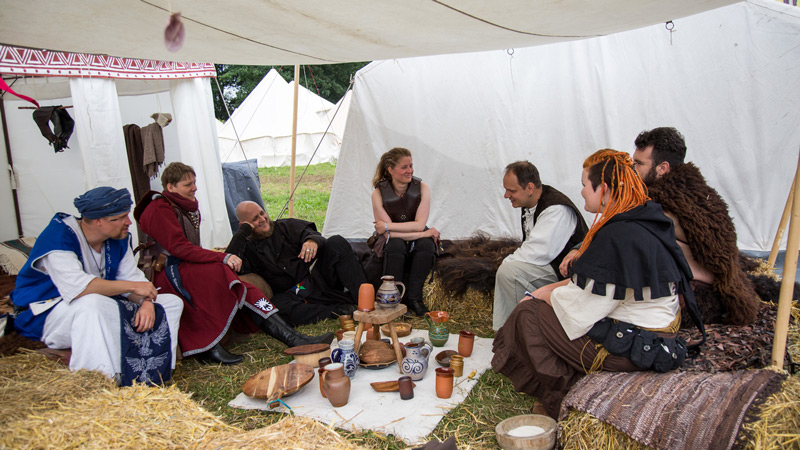 Meet the world
ConQuest is the largest liveroleplay of the world. Nowhere else you'll find as many LARPers from contries all over the globe. You never heard of LARP in Scandinavia, Italy, France, America or Australia? Well here's your chance to meet people and get connected. Exchange contacts before the game starts and you'll only get each others characters names...
Last minute shopping
You might have forgotten to pack bread? Or need fresh meat for the BBQ? Maybe your sunscreen is emty or you desperately need some icecream to cool down? Our supermarket offers all that and much more. It is located outside the play area behind the Retinue Banner. The market is open every day but please remember to hide your purchases while transporting them to your camp during play. We recommend haycarts or jute bags.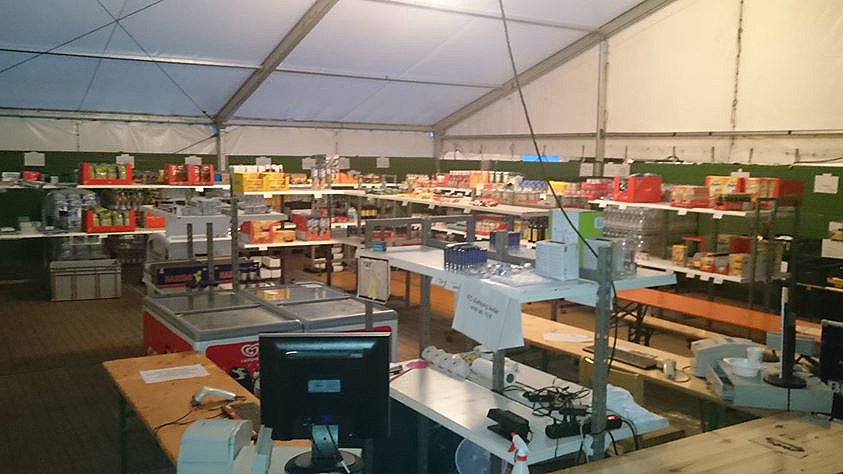 Gamemasters address
Around Wednesday 7pm the game will finaly start - and it always begins with a large banner-speech by the GMs. This is of course not part of the play since you will be greeted by the main host as well as your banners GM team. After that your GMs will briefly cover the most important security and logistics issues.